NLP & Hypnosis Classes in Salt Lake City

Training + Brain Power (NLP Hypnosis) + Experiential Workshops =Amazing Results!
New classes and experiential workshops each month give you the 'BRAIN Skills' and insight to expand your potential with Neuro-Linguistic Programming (NLP), Hypnosis, and Coaching. Unless otherwise noted, classes held at:Life Harmony Wellness Center: 555 E. 4500 S. Suite C-250 Murray, UT. 84107
2017 Class Schedule Salt Lake City
April Classes, Trainings & Events
Fri. April 7-9: Your Essential Blueprint Sedona Retreat: Let's have some insightful, mind blowing fun in Red Rock Country! Make your reservations now, easy payment option.
Sat. April 15: A Lighter You Live Support 9 am Mountain Members click here Nonmembers click here 
Wed. April 19: Self Hypnosis for Healing Class, 6:00-7:30 pm. At Dave's Health 3900 S. 880 E. Salt Lake City
Sat. Apr. 22: New Consciousness Expo (& Earth Day) 10-4 at SouthTowne Expo Center, Salt Lake City
May Classes, Workshops, Trainings
Sat. May 13: A Lighter You Live Support 9 am Mountain Members click here Nonmembers click here 
Wed. May 17 – June 7, Discover & Design You: Clarify Your Life Purpose, Mission and Vision for Life. 4 week Webinar Series. Online event, call in from your home computer. Understand Yourself on a deeper level, know what makes you tick, get your recipe to your Amazing Life! click here for details
Tues. May 23: Mind Body Weight Loss, 6:30-8:00
Summer Schedule
July River Adventure – Life Hacks & Habits for a Better Life Today – details coming soon
August : Motivation & Wonder River Adventure – Dinosaur National Monument
October: Cruise to Mexico – Better Business Project
Ongoing Groups & Programs:
A Lighter You in 90 Days!

Are you tired of doing weight loss the hard way? Are you tired of dieting, counting calories and starving yourself?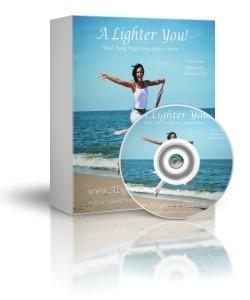 Find the EASIER way to healthy life and healthy body with the A Lighter You program. You'll learn HOW to change the REAL reasons we gain weight: Old Habits, Cravings, Mental Blocks, Lack of Motivation and Self Sabotage! This program combines online and in person access to:
A Lighter You Train Your Brain to Slim Your Body Book (pdf)
A Lighter You Health Coach's Guide to Nutrition in Action (pdf)
A Lighter You Mind Body Weight Loss Hypnosis Audios
Webinars including Gentle Detox, Intuitive Eating, Motivation and more
Live Support Call Monthly
Mind Body Weight Loss Passes
Private Facebook Group
All this wrapped up in  90 Day program: Join the Community here  Find out WHY Diets haven't worked and what to do instead at www.ALighterYouSystem.com
Brain Training for Business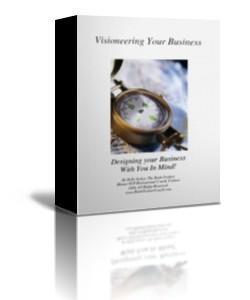 Over the last 11 years in business I've worked thousands on Motivation, Focus and Confidence for life and business. I also recognize how much I struggled in getting my business started in the first 3 years. I didn't have business experience, I didn't have formal business education, but I was determined so I jumped in.
And wasted a ton of money learning strategies that didn't necessarily apply to me. But as I stuck with it and found great support and amazing teachers, I've distilled the Marketing KNOW HOW down for you. Plus included essential elements for you to be successful. And yes, I wrote a book about it. (I seem to have a compulsion for creating content).
This dynamic program combines: Marketing KNOW HOW  + BRAIN POWER + COMMUNITY & SUPPORT so you can grow your Success!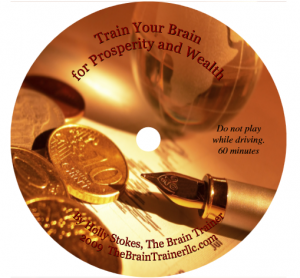 1.Business & Marketing Know How: Through Easy to Follow Modules, you'll learn the need to know information that you can apply in your business right away. Topics include: Marketing Strategies, The Psychology of Marketing, Boosting Productivity, Enhancing Your Vision & Focus, Creating Ease with Money and more. Plus you'll find templates for planning, tracking your success and more.
2. Hypnosis Meditations for Business: You can 'Train Your Brain for Focus, Confidence, Clarity and Motivation. With easy online access you can either follow the month to month program or get Instant Access. You'll learn both skills you can use everyday PLUS enjoy the Hypnosis Meditations over and over for focusing your mind, clearing your vision, problem solving and more.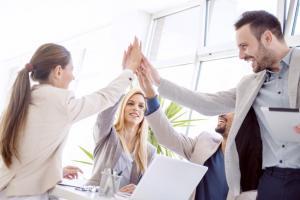 3. Business Motivation & Growth Community Support:As a small business owner, you don't have to go it alone. Learn, share, connect and grow your success with others on the entrepreneurial journey. Having a support system can be essential to finding new perspectives, learning from others, connecting with other business owners and sharing your experience. We meet twice monthly for connection, learning and motivation and marketing insights.
See details about the Brain Power Your Business Program Options
Life Coach Certification + Neuro Lintuistic Programming NLP Training & Certification = A Winning Combination!
Are you ready to learn the skills to change your life and help others do the same?
Do you feel called to make a difference in the world?
Do you find joy in helping others succeed?
Then you are ready for a new approach to navigating the mind for taking action! This powerful training and certification program will give you the  insights to understand yourself and others on a very deep level and the skills to effect fast and lasting change.  If you love working with people, if you are on your own journey of discovery and growth, and if you want to make a good living while making a difference in other's lives – then this is for you!
Become a Certified Coach with the special skills of NLP  Neuro Linguistic Programming (How the brain codes information and how to use that system to make changes to how it operates) plus the empowering Coaching model for assisting and inspiring others to higher levels of themselves.
Enrolling now for 2017!  See Program Here 
Holly Stokes, The Brain Trainer
801-810-9406
Questions? Call or email me at holly at thebraintrainerllc.com