River Retreat Adventure : Life Hacks
Create a Better Life Today with Your Brain! Fri. July 7 – Sat. July 8.
Calling all Nature Lovers & Learning Junkies!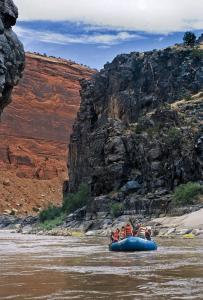 Join me for a 2 day stretch down one of the most stunning sections of Utah's wild water.
Allow yourself to refresh, recharge and renew with this Edu-vacation. The retreat features a professional guide service, catered food and 'Brain Training' tools to last a lifetime.
This is going to be a lot of fun, I'm clustering in a bunch of NLP skills that aren't found in the other classes. Here's what you'll learn:
Learn some fabulous Life Hacks for creating a better life today.
We'll create your positive future at the unconscious level.
Tune your brain into creating systems for life, career, and business.
Find greater ease in everyday
Expanded Happiness & Well being
Plus, we'll include 'Forest Bathing' & Hypnosis! Wowza!
For business owners, we'll also learn to apply life efficiencies to business for greater problem solving, greater ease (and for tax write-offs) It is an overnight trip, so pack like you would for camping, the company provides dry bags, and we pack into boats and head down river.
Here's what's included:
2 Day River Adventure    $450
'Brain Training'  Skills     $400
Hypnosis to Tune Your Mind into Systems, Efficiencies and Easiness    $150
Mind Mastery Private Facebook Group to connect, share and continue. $20
Total Value: $ 1,020
 Price:      $549! 

Reserve Now with deposit: $150
.
lease note: $150 deposit is non refundable, but you may transfer it to private sessions or online programs in the event you are not able to go.
Yep, it's gonna be a blast and I hope you can join us! Payment plans available.