About Holly Stokes, The Brain Trainer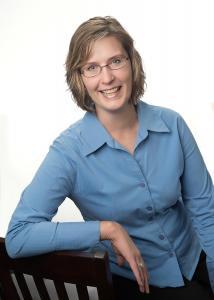 If you are done with struggling, if you are ready to address the real reasons you are stuck, if you are ready to create real and lasting change, I have REAL answers for you – and the answers are in your brain.
I began working with troubled teens in 1994, helping them improve their communication, confidence and self-awareness. As a wilderness guide and counselor in therapeutic outdoor programs, I gained experience in group dynamics, taught positive communication skills, led group therapy sessions, and gained insight into motivation and behavior while working with psychologists.
This work in therapeutic programs gave me a window into understanding why we do what we do and led me to finish my degree in Psychology. While doing my coursework, I became fascinated by the results achieved with hypnosis in controlling pain, speeding the body's healing and quickly replacing old habits. I then certified as a Hypnotherapist and Neuro-Linguistic Programming (NLP) Practitioner through a joint certification with Apositiva in Portland, OR. I was blown away by the results I got in my own life and went on to certify as an NLP Life Coach.
I found my own challenges transformed
As I applied the science of "brain training" and NLP to my own problems, I found my life changed. Before I found these tools, I would say I had an unstable self-esteem, I felt good about myself when life was up, but I really criticized myself, felt depressed and even self-abusive when life was challenging.
Through the tools of NLP (Neuro-Linguistic Programming) I quickly transformed my negative self – talk, increased my confidence and self-esteem, and found it easier to roll with the ups and downs of life. I used to be afraid about the future, I felt stressed and anxious and found it difficult to make plans or have a long-term vision. All that changed with the right skill set.
It doesn't mean I don't have problems, but I do see them in a different way. And I have a skill set that helps me bounce back more quickly.
If I had one message to share – I would say, "Life can be amazing and the way to your amazing self and future lie in your brain!"
You may have really struggled with challenges, been self-critical and found old problems and patterns difficult to change. You may have even thought, "I know I shouldn't be thinking this," but you still have the thought or the feeling. These patterns are difficult to change because they are wired into your brain and they run automatically.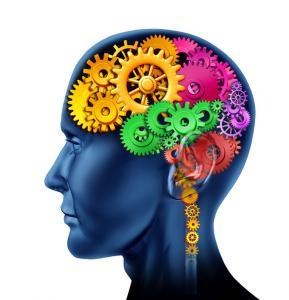 Just knowing these patterns are there aren't enough to change them. Just talking about the problem and talking about the change aren't enough, because they are ingrained in the unconscious mind. Think of the unconscious like the archives of your mind, housing all your memories, all your thoughts and feelings. These old files of the mind make up the filter of how you see the world.
We've picked up these old patterns through our life's experiences and they affect what we think, what we feel, and even our daily choices and motivation. Our brain is wired into these old ways of perception, that's why it take so much conscious focus to change them. It can be frustrating, as if you are watching yourself doing the same old behavior and thinking, "here I go again" but you almost can't help it.
"It's not what we look at that matters – its what you see." — Henry David Thoreau
Kind of like an operating system on a computer, we can make changes to what the unconscious mind is focusing on and thus update the old system of thinking and feeling, effectively changing how we operate which causes new behaviors.
Being a self-improvement and personal growth junkie, I was looking for tools that could help me be a better person and really help people change. In working with teens, I watched them struggle, but they were still victim to these old patterns, even though they were aware of them, they still struggled.  Because the old thinking and behaviors are wired into the brain and operating automatically through the unconscious.
But now, with what we know about the brain and how it works, it is truly amazing and these tools of applied psychology and NLP can help you shift the filters of your mind from negative patterns to positive and supportive ones.
Here's just a sample of how I've used NLP and these tools to improve my own life:
      – Lost 40 pounds in 2006, I went from a size 14 to a size 6 and kept it off for 11 years now. I'm the same size I was in high school (20 years ago).  I used NLP to change the cravings for junk food and sweets as I was using food for reward and adventure. This is quite remarkable considering that research shows 96% of dieters gain the weight back within 2 years. I don't diet – I just balance a healthy lifestyle.

      – I use NLP tools to feel comfortable and confident as a speaker. I was really shy as a kid. I had blocks about speaking in front of people and taking leadership roles. But now speaking in front of groups is  fun for me. I really enjoying collaborating with the audience to create an experience.
     – As a child I was high strung with a need to be perfect. If you've had this block, you may recognize how difficult and frustrating life can be with that mental program.  Now, although I still have high standards, I feel comfortable with myself and my value as a person and its no longer contingent on being perfect. I accept my shortcomings as opportunities for growth.
     – I changed negative self talk and criticism to self appreciation (it runs automatically, I don't have to think "I should be positive").
    – I used NLP tools for tapping into my creative process on command, which enabled me in writing and completing my A Lighter You System, A Lighter You! Train your Brain to Slim Your Body and A Lighter You Health Coach's Guide to Nutrition in Action,  A Lighter You! Mind Body Weight Loss 6 Hypnosis CD set. 
 It doesn't mean I no longer have problems, I just have better tools and strategies to handle the problems. And some of the things that I would have called "problems" before, I see them as stepping stones on the journey of life.
What if you really saw yourself in the mirror and felt great about you rather than focusing the "flaws" or what you didn't like? What if you got up in the morning energized and excited about your life?
What you see matters – When you look at your life, what do you see?
I've brought together some of the most powerful tools to help you get to the core of your problems, shift the old negative patterns, create new mental habits almost instantly, embrace your highest potential, and translate your vision of what is possible into your daily life! Here's some of the certifications and tools I have that can help you springboard to your best future:
Life Coaching offers ongoing structure and support
 Life Coaching helps you stay on track with your goals and achieve the big picture of your life. We begin by taking a snapshot of where you are now and where you want to be. Create clarity in what you want, design your life by your highest values, align your goals to your higher purpose, mission and vision for living. Then, through an action plan of logical steps, and through ongoing support, you can stay on track with what's most important. Life Coaching can help you create your best future today – one step at a time!
But just having a plan of action is not enough! With just Life Coaching, you might find yourself recirculating the same problem over and over again, explaining why you didn't follow through on your intention, still struggle with the same negative thoughts and feelings, this is where Brain Training tools  of TPM and NLP come in:
About Thought Pattern Management (TPM)
Because my clients get so much results in a single session, I've made this foundational to the work I do. Clients feel more focused in the present moment and with a greater ability to enjoy life! In just one session, we can teach your mind a positive strategy to embrace the lessons of life, release the negative emotions, and align yourself to your highest potential. My clients often explain that they just feel happier, better able to roll with the ups and downs of life, or they often say, " the weight of the years has lifted."
About NLP Neuro-Linguistic Programming
NLP or Neuro-Linguistic Programming is the practical application of applied psychology. With NLP Coaching, you can quickly change negative habits and patterns by training the brain to create new habits quickly. Eliminate fears, anxieties, release the effects of past traumas, feel more confident, stay focused, find your motivation, and change the mental obstacles that get in the way, like "I'm not good enough," or "I need to be perfect."  When your brain is wired into how you want to think and feel, you don't have to struggle with the old patterns.
NLP has been called "the user's guide to the brain" giving you the tools to take charge of your habits, patterns, and even update old mental programs which may be operating against you. With these easy to use, practical tools, you'll find yourself breaking free of old patterns – and moving your life forward like never before! see the map of the brain and NLP
About Hypnosis
There are many myths and misconceptions about hypnosis because of what we see on stage. In therapeutic hypnosis there is no blanking out or losing control. We use relaxation techniques to focus the mind and awareness to help the unconscious mind learn new habits and behaviors.
Have you ever experienced self-sabotage? It's almost like, a part of me wants to do this and a part of me doesn't. Hypnosis helps you align your unconscious mind to be on track with your conscious goals and cues your brain into the results you desire.
With this alignment, habit and pattern change happens so easily and naturally, it's almost automatic! Hypnosis has amazing results, from clinical anaesthesia and pain management to stress reduction, replacing habits, smoking and weight loss and more. Plus, hypnosis is relaxing and enjoyable. For many it feels similar to meditation, but can actually be easier than meditation as we give the mind something to do.
Update your internal blueprint for the health, change your habits, enhance your body, and live the life you want. Hypnosis is simply a tool for focusing your mind and awareness on what you really want – whether its your health, your well-being, changing habits, cravings, or addictions – you can find your path to self-mastery when you tune your brain into real results.
I integrate these amazing tools of NLP, TPM, Coaching and Hypnosis, as requested by to update old habits and patterns that have been getting in the way. Rather than going round in circles over the same fears, procrastinations and patterns,  – we simply help the brain create new patterns, setting your mind up for success for the next week with the right "brain training" tools.
These tools are a powerful combination to springboard your life to the next level!
I work with clients all over the U.S. and internationally through Skype! Get the most from your life: clear what's been holding you back, create your compelling future, and let's make it happen!
"If you are not 100% in love with your life, body, and business, we should talk!"
Call Now to Schedule Your Breakthrough Session!
503-351-8021
Certifications: 
M.NLP: Master Neuro-Linguistic Practitioner: NLP & Coaching Institute of California, San Francisco, CA: 

www.nlpca.com

NLP Health Certified: NLP Coaching Institute of California.
C.TPM: Certified Thought Pattern Management: 

www.thoughtpatternmanagement.com

ICF Accredited NLP Coach training: Certified through NLP & Coaching Institute of California: International Coaching Federation accreditation approved www.icf.org
CHt. Certified Hypnotherapist: Apositiva, Portland, OR.www.apositiva.com
B.S. Psychology: Portland State University, Portland, OR
Certified Herbalist: Dr. Christopher's School of Natural Healing, Springville, UT. www.herbsfirst.com

Certified Nutritional Vitologist: Dr Christopher's School of Natural Healing, Springville, UT. www.herbsfirst.com
Professional Associations: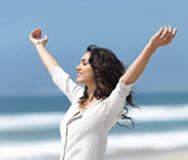 Yes, you can have the life you want!
With the right tools and support, you'll discover there is nothing that can stop you! I bring together the most powerful tools in the field of applied psychology including Life Coaching, Neuro-Linguistic Programming (NLP), Thought Pattern Management (TPM) and Hypnosis. With an integrated approach – creating the change you want can be fun and even easy!
Discover your untapped potential – and the power that is you! With advances in the fields of applied psychology and understanding the human mind, personal growth is now easier, quicker, and more efficient than ever. Discover your power over what you think, and learn to choose how you feel!
When you train your brain – making positive change can be fun and easy!
Free Yourself from: Anxiety, Fears, Phobias, Trauma, and Stress

Change old Habits – Smoking, Weight Loss, Nail Biting, etc
Get Clear with Yourself: Know your Mission, Life Purpose, Vision
Build your Personal Power Foundation
Train your Brain for Focus, Motivation, and Performance!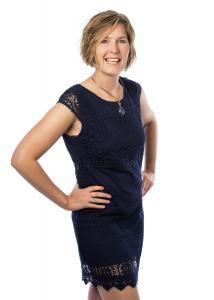 Whether you are ready to shift a problem or make your dreams a reality – the answers are in your brain. And I'm here to help you make it happen! 
Holly Stokes, The Brain Trainer
801-810-9406
In person in Salt Lake City  or Internationally through Skype or video conferencing.