Saturday Nov. 12: 9:30 – 5:30 pm.
Do you struggle in your relationships to be heard or feel a lack of connection?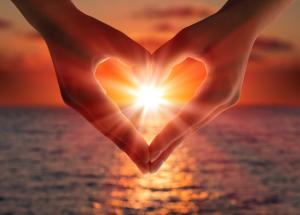 Are you having difficulty feeling love in your current relationship?Have you gone through a divorce or breakup and still feel emotionally tied to your ex?
Are you scared to date and open yourself up to a new relationship?
Are you ready to experience greater connection, love and support in your life?
Our relationships are an interplay of patterns.
When I think back on my relationship with my ex, it's tempting to make him wrong for what he didn't do or how he treated me. And many of us get stuck there – I was there for awhile.
But there is a danger in making the ex wrong. If the ex was a 'bad' person, then it also means that we chose that, we then make ourselves wrong for having chosen that person in the first place. This means that we can trust ourselves or our choices. And that is a whole can of worms that is best thrown out.
It's even more useful if we can look at our patterns objectively and unravel, 'What is my pattern and what is their pattern?'
Our relationships are an interplay of our patterns. We have all been programmed through the experiences of life, from our parents, the culture, and the people around us. Most people are stuck in patterns they can't even see.
Through applying NLP (Neuro Linguistic Programming) skills, we can set up new brain habits and patterns that work for healthy communication and even find greater connection and well being in the process.
The ability to share our emotions in a healthy way is key to how we connect with others. In fact, we are always 'training' people how to be in relationship with us by how we respond to them.
Yes, they had their patterns – and we have our ours. We call this collusion – where two (or more) people's patterns interrelate to create the overall situation.
From our experiences, our brain picks up mental blocks and patterns.
You don't have to let the past block your ability to recognize, feel and give love – you can move forward in new ways. And it's a whole lot easier with your UNCONSCIOUS mind on board.
I'll share with you the brain skills to get your mind back to love's center and find the well spring of joy within. Yes, it is possible.
In this course you'll find:
HOW to Improve your communication and current relationships
HOW to let go of the past
Feel the love that is already in your life
HOW to Release bitterness
Open up to all the love that is there for you
How to envision relationships that work for you
HOW to Be happier and get back the SPARKLE of life
The ability to receive and give love is core to our happiness.
Research shows that strong social supports and connections not only create happiness, but improve health and immune function.
Bitterness shuts down your heart and your happiness. But you don't have to give in.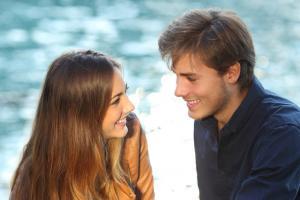 What you really want is thriving love, connection with others and an ability to enjoy life more and find happiness in everyday.
Are you ready to enjoy life more?
Are you ready to feel happier and more content in life?
Are you ready to let go of the past and move forward in a more powerful way?
Full Day Workshop and NLP Training where you learn the skills that will last you a lifetime.
Plus, I'll be including very powerful hypnosis processes for letting go of the past and connecting with your heart – and even building your thriving, happy, love filled future!
If you are new to hypnosis, read the Myths of Hypnosis at: www.thebraintrainerllc.com/hypnosis
Class held at:
Life Harmony Wellness Center
555 E. 4500 S. Suite C-250 Murray, UT 84107
I hope you'll join us! Here's what past participants have said:
Course Tuition: $150

Early Registration NOW: $125