The Mind Mastery System
Fri. Sept. 29, 6 -8 AND Sat. Sat. Sept. 30, 9:30 – 1
Are you tired of setting goals and falling short?
Do you get mixed results with the Law of Attraction?
The answers you are looking for are in your BRAIN! Your deeper mind could be REPELLING the very things you desire. For anything you want to achieve or create in your life, it all begins with your head.

What do you want in life?
More Money
Better Healthy & Energy
Better Relationships
Love & Romance
Life Happiness and Joy
When we think of creating what we want in life, we typically think of setting goals and then taking action to make the goal happen. But there are some pitfalls in setting goals and ways that our goals set us up to FAIL (even when we set smart goals).
Get Off the Goal Setting Hamster Wheel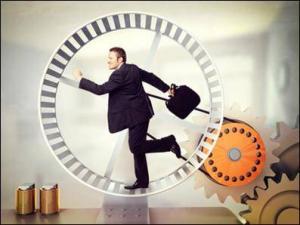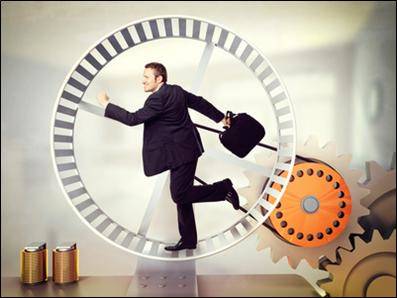 You may have set goals for yourself in the past and you may have been really excited about them at first. But then a few days go by and you procrastinate or put it off 'til the weekend. A few more days go by and you fall off the wagon. And then we berate ourselves for not being disciplined enough or call ourselves 'lazy'. This sets up a cycle of struggle and disappointment.
You may know what you need to do, but just can't make yourself do it. The problem isn't in goal setting, the problem is in your BRAIN.
If you've been recycling the same goals over and over, you know how difficult it can be.  I've found many people burnt out on setting goals because they don't want to set themselves up for the cycle of disappointment. But you can break free of this old cycle.
Just having a plan is not enough.
The reasons we don't follow through on what we know are lack of motivation, procrastination and self sabotage! These are all mental patterns wired into your brain.
And most of us struggle with these over and over.
Or perhaps you've tried the Law of Attraction approach, which says that if you focus on what you want and give it enough energy,  the universe will bring it to you.
And then we get mixed results or it doesn't work. And we might think, 'I must not be doing it right' or 'I must not be focusing hard enough.'
Both these approaches are missing the most important piece – your MIND.
Your mind could be REPELLING the very things that you desire.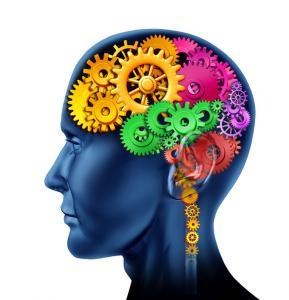 Join us for a FULL DAY of training with discovery and insight. We'll take a peek into the brain to understand how it works. You'll understand mental blocks, where they come from. And most importantly, you'll learn the tools to change them quickly and easily.
You'll learn HOW to work with your brain for motivation, confidence, focus and more!
Get the Keys to Instant Motivation
Discover How to Work With Your Brain
Quickly & Easily Change Mental Blocks
Harness the Power of Your Mind
Launch the Law of Attraction into High Gear
Learn the Secrets of Synchronicity
Your mind is the birthplace of your experience. Your mind is responsible for the opportunities that you see or don't see. It's responsible for the motivation that you feel or don't feel. And it's responsible for the actions that you take or don't take.
We can either be at the mercy of our mind – or we can de-mystify the brain to create real world change.
When you understand the levels of the mind  –  you learn more about yourself and how tonavigate life with greater ease and flow by clearing up the mental interference keeping you from your greatness!
Yes, there is greatness within you! The only thing keeping you from it are the mental blocks of your mind.
Through the course of life we pick up ideas and feelings that dim our brightness and cause us to shrink and hold back and limit what is possible for us in our lives. And these old ideas or limiting beliefs get stuck in the unconscious mind as part of our automatic operating system.
If you are ready to open up to what's possible in your life…
If you are ready to learn to work with your mind….
If you are ready for greater harmony and well being and less struggle….
Then this class is for you! You'll learn about how you operate and discover the secrets to blow past your obstacles and even update your unconscious mind to your inherent worth and value and what you've come to share in the world.
You'll learn the keys to building your solid foundation of knowing your personal power and living with greater ease, happiness and well being in your life.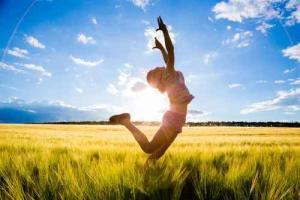 You can bring your unique talents and gifts to the world and share what you've come to contribute.
This class brings together the best tools of NLP – Neuro-Linguistic Programming (how the brain codes information and how we can use that code to make updates and changes to how we operate) and Hypnosis – the ability to work with your unconscious mind to bring your greatness to light.
This class is the culmination of 20 years experience in the field of applied psychology. I've simplified the process and brought you the best tools in an easy to follow format and a system you can use right away in your life.
This is a fun and interactive and experiential class. You'll get the skills, tools and experience to work with your mind rather than being at the mercy of your thoughts and feelings.
Together, we can set up your brain for success.
Master your mind – master your life!
I hope you'll join me. Payment plans also available, all you need to attend is a deposit. Please call:  801-810-9406
PLUS – Enjoy these Bonuses!
Private Facebook Group to Stay Connected, Encouraged and Supported
One Train Your Brain for Wealth & Prosperity CD!
Tuition Regularly: $150
Saturday Training

$127
Or Get Two Tickets for Only 
$147
Class Location: Held at Life Harmony Wellness 555 E. 4500 S. Suite C-250 Murray UT
What Graduates of the Mind Mastery System are saying:
"This class was very insightful. It helped me to understand I am my own worst enemy, or at least I am the only thing standing in the way of my own success. I would recommend this class to anyone and everyone. Knowledge is power but knowing yourself, that is the key to the universe. " — Brad S., Salt Lake City, UT

"I learned about the power of language. I learned about switching from negative thoughts and phrases to positive, how self criticism can affect my whole system, shifting energies and about reaching to the mental blocks and releasing them." — S.  Knight, Salt Lake City, UT
Questions? Call me  801-810-9406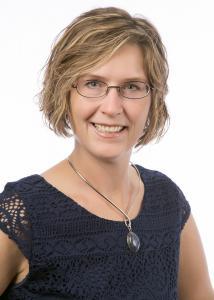 Holly Stokes, The Brain Trainer helps you change habits, mental blocks, lack of motivation and self sabotage!
This class is the culmination of 20 years experience in applied psychology, case studies, advanced trainings and research. I've used these skills with myself with remarkable results: wrote 2 books, overcame a chronic illness, lost 40 pounds 10 years ago, built a thriving business, and have found an ease and joy in daily living.
I've distilled the skills into an easy to follow system that you can apply to achieve your goals, find your confidence and create a life that you love.
Get the secrets you can apply today to manage your mind and find  happiness,  motivation, confidence and success – and enjoy a better life today.
This is THE answer you've been waiting for: find out HOW to actually change those mental blocks that have been getting in your way- even at the Unconscious Level.
Yes, you can have the life, the health, the career you want – and it gets easier when your  brain onboard!