Wed. June 22, 6-8 pm. First Class is Free!
6 Week Course Dates: Wed. June 22, 29 & July 6, 13, 20, 27, 6-8 pm.
Class Location: 261 East 4500 South, Murray, UT 84107

Did you know that as of 2012, about half of American adults (117 million) have had one or more chronic illness?
This statistic is from the Center for Disease Control website. Chronic illness is on the rise. And there are many factors involved. However, there are steps you can take to reduce symptoms, improve your health and even find your vitality again with targeted self care and an intuitive roadmap to your health and healing. Here's just a little of what we'll cover in this 6 week course:
Diet – food allergies and sensitivities can aggravate symptoms.
Stress – stress is a major contributor to all major illness and diseases and can make pain and symptoms worse.
BioPsychoSocial model – which understands that our biology, our mental environment and our social interactions all impact our health and wellbeing.
Accessing Your Intuition –  Each person's healing journey is different. And it is within your power to understand your condition, improve your symptoms, and find greater health and wellbeing as you engage your own intuition for wisdom and understanding.
Discover how the Mind Body Connection works and learn HOW to put it to work for you!
If you've lived with a chronic illness, frequent pain or debilitating or degenerative disease, you may felt like: 'my body has betrayed me', 'it's not fair that I'm sick', or you may feel lost that you don't know what to do to help your body heal ….or you may even feel helpless that nothing will work…..until now.
The Miracle Code is based on understanding the mind and body interactions and using the brain's own coding system to release the blocks to healing and engaging the body's own healing response. As you clear the interference and embrace well being, your body can adjust and heal.
Are you ready to….
Discover Coping Skills?
Reduce Pain?
Find More Energy?
Experience Better Health?
Reduce the Need for Medications?
Move Easier and Enjoy Life More?
Feel Better in Your Body?
If you are ready to take steps to recover your health and vitality, then you are ready for …..The Miracle Code.
The Mind Body Connection is Real
It's easy to see the mind body connection through the stress response: when we think of stressful thoughts, the body responds with a physical reaction and goes into 'fight or flight' mode.  This is when the body diverts blood to the muscles and away from the digestive organs as it prepares to fight off an attacker or run away.
Think of the things that cause you stress: coworkers, family, relationships, money or bills. These things don't cause us immediate danger, but the body still goes into the stress response.
When the body is in 'fight or flight' mode, it releases stress hormones and it stops working on the immune system as well as stops healing and repair responses.
Stress Is a Contributing Factor to All Major Diseases
We know that stress is a major contributor to all the major diseases. The CDC estimates that 90% of all doctor visits are due to symptoms directly related to stress. We also know that stress can aggravate illness or disease and even cause symptoms.
You may know some people who handle stress very well and others who do not. The difference in how we handle stress has to do with the mental habits of the brain. These mental habits can even interfere with our body's ability to heal and repair itself.
"The body will heal itself if given the right environment." -Dr. John R Christopher of School of Natural Healing.
Part of creating this 'right environment' has to do with the mental habits of the brain. If we are putting our body in the stress response, we are keeping it from health and healing.
Mental Blocks Interfere with Health and Healing
And sometimes these mental habits are happening so fast, we are unaware of them.  It's almost as if they are running in the background of the mind. What we notice are their effects: stress, anxiety, depression.
These underlying and even unconscious habits and patterns affect how we feel on a daily basis and even physically affect our body.
Remember: The body physically responds to what you think about.
When these stress habits and patterns become stuck in the unconscious, they become mental blocks that then interfere with our body's ability to heal and recover.
Illness and disease has seemed like a looming mystery of unknown forces….until now.
Join Holly Stokes for a full day training event as you learn how to engage your mind and body for health and healing. Here's what we'll cover in the full day training course:
How to Change Stress Habits
Decode Your Body's Symptoms
Understand How the Mind & Body Interact
Learn to Speak With Your Unconscious Mind
Discover how to Clear the Mental Blocks that Interfere with Your Health
Understand The 7 Levels of Healing
Create Your Own Roadmap to Vibrant Health
Engage Your Body's Natural Abilities for Healing
You'll learn about the 7 Levels of Healing and how to identify your own process and journey of healing through each level. And you'll discover how the levels of the mind interface with the 7 Levels of Healing.
Discover a powerful new approach to understanding illness, health and healing. And learn the skills to apply it to your own life for greater health and well being.
You can improve your health, you can reduce symptoms with targeted self care, you can engage your own intuition to take charge of your healing journey.
You'll feel empowered and inspired for your own healing journey. You'll create your own roadmap for your health and healing.
Here's what's included in the program: 
6 weeks of Class Meetings………………………………………..$360 Value
6 Group Hypnosis Processes……………………………………..$750 Value
CD: Enhancing Your Body's Abilities for Self Healing……$17  Value
CD: Train Your Brain for Stress Relief…………………………..$17 Value
Nutrition Guide…………………………………………………………..$17 Value
Total…………………………………………………………………………..$1,161!
I know that $1,161 is a lot of money, and I know how hard it can be when you are struggling with health and illness. There are so many doctor bills, medications and other expenses competing for your attention. I want to make this course very affordable to you and the ones you love.
Course Tuition (Includes all above materials) :  $240 for 6 week course

The first class is free, but if you'd like to hold the Early Registration special for $195, make the deposit to hold your place and keep your savings. If after the first class you decide its not for you, no worries, I'll refund your deposit no questions asked.
Register by June 13, and SAVE!!!  Only $195
$45 Deposit holds your place and guarantees the Early Registration Rate!
Or Pay in full now: $195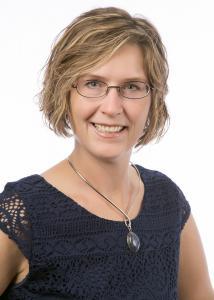 Holly Stokes, The Brain Trainer, Master Neuro Linguistic Programming Practitioner, Certified Thought Pattern Management Practitioner and Certified Hypnotherapist has over 20 years experience in the field of applied psychology and personal development. She is the author of two books and several CDs designed to rewire the brain for health, happiness and success.
Through her own experience of overcoming a chronic illness, Holly observed first hand how the mind and body interact. She learned how to decode the body's symptoms as messages. By applying the healing strategies of Neuro Linguistic Programming, Hypnosis and Thought Pattern Management she discovered a process to address the aggravators of illness, find relief and well being. When you give your body the right environment, it can heal itself.
What she discovered through her own healing journey and process was a roadmap to healing and vibrant living based on the mind body connection and engaging the unconscious mind in your healing.
What new levels of health are possible for you?
Everyone's healing journey is unique, but you can decode your body's symptoms and create your own roadmap for recovering from illness and living vibrantly alive.
What more is possible in your health and healing as you apply the strategies for reducing stress, clearing the mental blocks to health, and finding greater levels of well being and aliveness on your road to vibrant health?
Course size is limited…register early.
Holly Stokes, The Brain Trainer does not diagnose, treat or cure illness or disease. You are advised to continue working with your health care professionals and your medications need to be supervised by your prescribing physician. This course is not meant to replace professional medical advice and is complementary to Western Medical practices.
Private Sessions also avaible. Call for questions: 801-810-9406.