Forest bathing now trending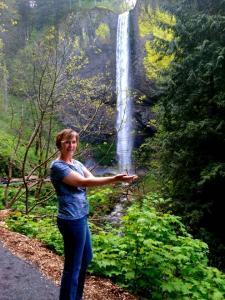 Forest bathing is a new take on an ancient theme. We know time in nature is therapeutic and healing. It can rebalance our mind, relieve stress and be a welcome ritual of renewal. And now scientific studies are proving what we've intuitively known.
Forest bathing is not getting naked in nature as I thought the name implies.  Though when I was backpacking, it was one of our favorite things to do – we would wander off alone and skinny dip in the high mountain streams. Yes it was cold – but if you could bottle that 'refreshing' you could sell it for millions.
'Forest bathing' is a term coined by the Japanese of going to a forest or natural place, and allowing all your sense to soak in nature as a therapy.  It's a response to a growing disconnection from the natural world.
Forest bathing is an answer to the citi-fication of our lives.
In our daily city lives, we often move from one controlled environment to another, from house to car to work to home.  Ecopsychology is a field of psychology that looks at how we interact with nature – and what is the impact on the citification of our lives.
When I worked with at risk teens in wilderness therapy programs, I often saw a transformation in the youth when they spent their days sleeping on the ground and under the vibrant blue skies. Life got really simple when you carry everything you need in a backpack – and all around you is Mother Earth. The days are measured by the track of the sun crossing the sky. And a campfire at night under the stars marks a day well lived.
We know that people are spending more time than ever indoors. The U.S. Environmental Protection Agency conducted a survey in 2001 and found that Americans spend about 87 percent of their time indoors and 6 percent in a vehicle.
Science and research are showing therapeutic benefits of time outdoors
A number of studies emphasize the therapeutic effects of time in nature and is linked to reduced stress, improved memory, positive attitudes and well being. Read the full article in the Washington Post here: https://www.washingtonpost.com/news/to-your-health/wp/2016/05/17/forest-bathing-is-latest-fitness-trend-to-hit-u-s-where-yoga-was-30-years-ago/?utm_term=.4faaebd45d26
Who knew – 'dirt hippie' is now trending.
Forest bathing brings mindfulness to the outdoor experience
But what I really like about this new trend is that it brings 'mindfulness' to our interactions with nature. From my wilderness awareness school days, we noticed how when Americans go hiking – its like they take the city with them. They approach a trail to 'conquer the mountain.' Don't get me wrong – I hike like that too – its invigorating to feel your body move and see beautiful mountain vistas.
But a key ingredient to 'forest bathing' is bringing mindfulness into nature – its a different experience altogether. You don't let your mind wander to your todo list or problems solve things at work, you let your mind go clear. You let your mind relax. You focus on your experience of being in the moment. And you allow yourself to feel all your senses.
When we focus on the moment – and our beingness in the moment – we dance on the edge of magic!
Who couldn't use some more magic in life? Next time you're out in nature – try some forest bathing. Let yourself sit in a quiet spot. Focus on your breathing, and expand your awareness into each sense.
What do you see?
What do you hear?
What do you feel?
What do you smell?
Allow nature to wash over you – and wash through you. Let it clear away the stressors of life. Let your mind, body and spirit relax into the moment of beingness.
Forest bathing – Yes please. 'Tis the season to forest bathe.
So I'm adding some 'Forest Bathing' to my River Adventure Retreat this year. But, whether you join us for the River Retreat or plan some nature time on your own, make sure you have at least 3 funsies on your calendar each month. Join me for the next River Retreat:
July 7 – 8: Life Hacks River Retreat: Create a Better Life Today with Your Brain!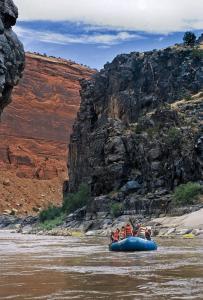 We'll be headed down one of the most stunning sections of Utah's wild water with a professional guide service, catered food and 'Brain Training' tools to last a lifetime. It is an overnight trip, so you pack like you would for camping, the company provides dry bags, and we pack into boats and head down river.
This is going to be a lot of fun, I'm clustering in a bunch of NLP skills that aren't found in the other classes. Here's what you'll learn:
Learn some fabulous Life Hacks for creating a better life today.
We'll create your positive future at the unconscious level.
Tune your brain into creating systems for life, career, and business.
Find greater ease in everyday
Expanded Happiness & Well being
Plus, we'll include 'Forest Bathing' & Hypnosis! Wowza!
For business owners, we'll also learn to apply life efficiencies to business for greater problem solving, systems and greater ease (and for tax write-offs).
See details and make a deposit at www.thebraintrainerllc.com/life-hacks-river-retreat