River Retreat Adventure: Life Hacks & Systems
Create a Better Life Today with Your Brain! Fri. July 7 – Sun. July 9.
Calling all Nature Lovers & Learning Junkies!
We're headed to beautiful Moab's Red Rock Country for an adventure! Don't let your summer get away from you – take advantage of Utah's beauty, sunshine and amazing waterways!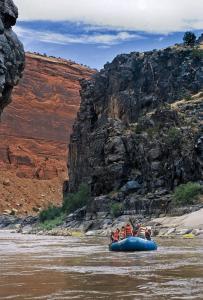 Allow yourself to Refresh, Recharge and Renew with this Edu-vacation.
This is going to be a ton of fun,  I love combining NLP Brain Skills, Hypnosis Changework and the great outdoors.
Here's what you'll learn:
Learn some fabulous Life Hacks for creating a better life today.
Create your positive future at the unconscious level.
Tune your brain into creating systems for life, career, and business.
Find greater ease in everyday
Expanded Happiness & Well being
Plus, we'll include 'Forest Bathing' & Hypnosis! Wowza!
The River Retreat Adventure features a professional guide service and 'Brain Training' skills you'll learn to create 'A Better Life Today!'
For business owners, we'll also learn to apply Life efficiencies to business for greater problem solving and greater ease (and so you can write it off on your taxes as a business training) – haha – gotta love the perks of business.
We have a group campsite that we'll operate from as a base. Bring the camping gear for the 2 nights. Here's the agenda:
Friday July 7
Arrive after 1:00 pm  at the site near Moab (details will be sent with registration)
3:00 Afternoon
6:00 Dinner
Evening Program & Campfire
Saturday July 8 
Enjoy an amazing rafting trip down the Green River with a professional rafting company.
Afternoon program
Dinner
Evening campfire
Sunday June 9
We'll have a morning meditation
11:00 am Clean up – wrap up
You might really enjoy taking time to see the nearby town of Moab or the National Parks in the area.
Ladies – I know some of you get worried about being seen in a swimsuit – no worries just bring a tshirt or shorts as a cover. You can also get river shorts or shirts made of nylon that shed water easier than jeans and cotton.
Please Note: This is a substance – free event. 18 and over.
Short list of gear to bring: Camping gear, folding camp chair, mess kit, water, water guns. I'll send out detailed gear list, rendezvous sites and meeting place upon registration.
Here's what's included:
Camping 2 Nights, 3 days in Beautiful Moab's Red Rock Country
1 Day River Rafting
Main dish for each meal
'Brain Training'  Skills   $400
Hypnosis to Tune Your Mind into Systems, Efficiencies and Ease    $150
Mind Mastery Private Facebook Group to connect, share and continue $60
Total Value: $709
 Your Price:      $279! 

Or Reserve Your Place with Deposit: $150
Please note: $150 deposit is non refundable, but you may transfer it to private sessions or online programs in the event you are not able to go.Payment plans available.
Yep, it's gonna be a blast and I hope you can join us!
Before I was ever a Life Coach & Hypnotherapist, I worked as a professional wilderness guide, backpacker and whitewater guide. I love getting outdoors – enjoying the beauty of the natural world – and training brains to live healthier, happier and more fulfilling lives.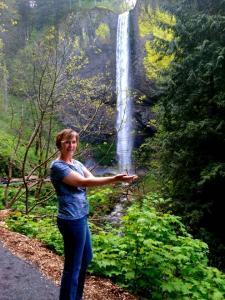 Holly Stokes, The Brain Trainer, Author of the upcoming book, 'Mind Traps: Rewire Your Brain for Health, Happiness and Success' demystifies the recurring patterns that hold us back and how to break free for good.  With over 11 years in business, Holly has worked with thousands of clients to change old patterns and tune the brain to new levels of confidence, motivation and focus.
She has authored three books and created several CDs designed to rewire the brain for weight loss, self healing, life purpose, happiness and business success and loves to empower people with 'Brain Skills' for life and business.
Holly has more than 20 years experience in the field of applied psychology with Certifications in Life & Business Coaching, NLP and Hypnosis.  She has been quoted by Shape Magazine, Active Times and Chicago Tribune and appears on radio shows and local TV.
She says, "Whatever you want in life, career, relationships, or health – the answers are in your brain."