Retreat: Intuitive Living Fri. Oct. 13 – 15
Is your intuition misbehaving? Do you get mixed messages or confusing clues?
I know what it's like to feel lost – or without connection to higher direction. You can feel is if you are bantered about on the random winds of change. When you try to tap in, it's unclear – even obscured.
Or the times that you get mixed messages laced with fears – and it's hard to interpret what it means or how it applies to your life.
What difference would it make in your life to have a reliable source for making decisions?
Dating and Finding Your Soulmate
Improving Communication with Your Spouse
Business Know How
Finding the Right People
Choosing & Advancing Your Career
Making Choices in Everyday
Finding Clarity in Your Life Purpose & Direction
Dedicate 3 days to your intuition-and it will pay huge rewards!
You may have felt your intuition tug at you in the past, but it may have been seemingly random, confusing – or even giving you mixed messages.
Everyone has access to intuition.  It's a matter of whether or not we pay attention to it – and how we interpret the messages coming to us all the time.
Intuition is a skill that can be learned – and it can be strengthened.
As you use it- it becomes stronger. And there are specific techniques that make it clearer – and more accurate.
Where could you use more intuition? In your career choices? In your relationships? In your business ventures?
Join us for an experiential playshop of awakening to your intuition and discovering how to interpret its messages with more accuracy.
Plus, we'll clear the mental blocks
Part of what gets in the way of our intuitive abilities are the mental blocks and obstacles we've picked up through the course of life. Some of them come from our family lines, some from our culture and the community where we live. Do any of these sound familiar or feel partly true?
Only special people can access intuition.
I'm not good enough or pure enough to get divine messages.
I need to be perfect to connect with angels.
If I become more intuitive -I'll lose myself.
You may have had intuitive hits in the past, but they didn't come through or turned out differently than expected. If you've had past experiences that didn't exactly work out, it can leave you feeling distrustful of your intuition.
This course will help you access your intuition more consistently and on demand rather than just 'happening' by accident.
Discover practical skills and tools to:
Connect with your higher mind and intuition.


Get clarity and insight to solve life's problems.
Navigate your life easier and follow synchronicities.
Find your inner knowing with greater clarity and accuracy.
Find greater ease and flow in your everyday.
Increase feelings of calm, security and peace.
Dream Interpretation -what are your dreams telling you?
Through experiential tools, you can connect with your intuition and live your life from your higher potential. This opens up ALL AREAS of life: wealth, health, career, love, and enjoying every day more and more.
We'll cover specific and easy ways to add intuition into your everyday life.
I know that we are all so busy – life happens fast. But you don't have to take years out of your life sitting on a hill to get good at listening to your inner knowing and picking up your higher messages.
Once you learn some easy techniques and tools – you'll find it easier to clarify, quicker to access and more reliable to help you move your life forward.
We all have much more potential than we realize or experience! Come discover practical skills and insights to awaken your intuition and expand your potential.
We will be at a Hot Springs in Lava Idaho, about 3 hour drive from Salt Lake City.
Hot Spring Location and Details will be sent upon deposit. The hot water relaxes the body and helps the mind to clear and let go of interference so you can recognize your clear states.
Fri. Oct. 13: Checkin at 3:00pm.  to Retreat Home – get situated

4:00 – 10:00 pm. Workshop time
Sat. Oct. 14: All Day
Sun. Oct. 15: Checkout at 11:00 am.
Lodging
You can make arrangements for about $119/ night (Friday and Saturday nights)
Or I have a few beds available dorm style in the Retreat Home for $100 which would include both nights.  These spots will go fast.
BONUS: Plus, you'll get the Recordings of the Meditations that we go through in the course to build your own library and that you can continue to use for clarity, focus and higher insight.
A Total Value =  $700
Your Price:   Only $399   I'm keeping the rate low to keep it affordable.
Or 3 Easy Payments of $144
Get skills to last you a lifetime! The skill that will help you the most for any area of life – is your intuition!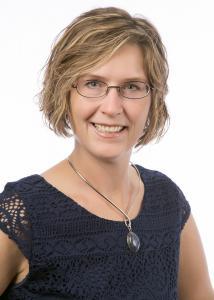 Holly Stokes, The Brain Trainer, Author, Speaker, Coach
Holly Stokes, The Brain Trainer, Author of the upcoming book, 'Mind Traps: Rewire Your Brain for Health, Happiness and Success' demystifies the recurring patterns that hold us back and how to break free for good.  With over 11 years in business, Holly has worked with thousands of clients to change old patterns and tune the brain to new levels of confidence, motivation and focus. She has authored three books and created several CDs designed to rewire the brain for weight loss, self healing, life purpose, happiness and business success and loves to empower people with 'Brain Skills' for life and business.
As a longtime spiritual practitioner, she has trained in multiple modalities and techniques – from mindfulness, meditation to hypnosis and shamanism.
Holly has more than 20 years experience in the field of applied psychology with Certifications in Life & Business Coaching, NLP and Hypnosis.  She has been quoted by Shape Magazine, Active Times and Chicago Tribune and appears on radio shows and local TV.