The Top 5 Worst Small Business Mistakes & The Mind Traps Behind Them
Get the Replay  FREE Webinar – just sign into the form at the BOTTOM of this page.
If you are passionate about your business – the world needs you!
But sadly, passion is not enough in business.
According to the Small Business Development Center,  80% of businesses fail within the first 5 years.
This is a sad statistic because it represents the hopes and dreams of people that got mired in the quicksands of reality. I'm sure they were passionate or they wouldn't have ventured into business.
Do you feel like you are on a hamster wheel – spinning your wheels, but not arriving at where you'd like to be?
Have you struggled with….
Feeling like growing your business is two steps forward only to take two steps back?

 Being frustrated with not knowing what to do or where to start?

Wasting time and money trying to get clients?

Or you've made some headway, but finding clients is a constant effort?
The reality is – there is a lot to learn in business. And behind the scenes, there are brain habits that help us move forward and brain habits that hold us back.
Learn what you need to know to Avoid the Top 5 Mistakes in Business and the Mind Traps Behind them.
Whether you are new to business or in business less than 5 years – you'll learn what to avoid so you can sidestep the potholes and get on the road to success.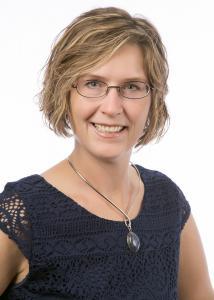 I'll bring my own experience of what NOT to do. 
PLUS the experience of Coaching hundreds of small business owners over the last 11 years.  I've spent thousands of hours helping business owners 'train the brain' out of mental blocks, lack of motivation and self sabotage.
I've seen firsthand what mistakes keep small business owners struggling – and what simple shifts can help you move forward.
"A smart man learns from his mistakes, a wise man learns from the mistakes of others." – proverb
Don't fall prey to these all too common potholes. 
Find out what business mistakes are costing you money and repelling your clients – and learn how to effectively market your business on a shoe string.
Learn how to easily find clarity and focus for your business – so you can attract clients, grow your business and bring your vision into reality.
I'm passionate about helping small business owners for several reasons. One is that small businesses allow communities and local economy to grow – it increases the quality of life for the local area. Another reason is that for many Solo Preneurs – your business is the vehicle to living your life purpose in a bigger way, reaching more people with your message and changing lives, culture and the planet for the better.
Bring your marketing ideas and or materials if you want gentle feedback for the Marketing Magic Lightning Round.
FREE Online Webinar! Login from the comfort of your home computer, details given upon registration, just sign in below