Are you struggling with your business?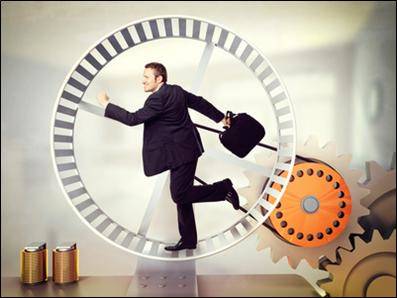 Do you have too much to do and not enough time to get it all done?
Have you struggled with procrastination, lack of motivation, fears, stress or overwhelm?
These all have to do with mental patterns of the brain! If you are working hard, putting in the effort for little or no return on your time and money, you may have mental blocks working against you. We can have mental blocks about anything: sales, money, success, being a boss or leader.
You might explain it away as, "I just can't seem to get my marketing to work" or "I'm just not lucky enough to get a break" or "it must be the economy." But what is really going on is that the unconscious mind is focused on struggle, working hard and even blocking you from your potential. These mental blocks are often at the unconscious level and so we are unaware that they are there. We just find ourselves stuck in patterns – "I know what I need to do, I just can't make myself do it."
Here's an example of a common mental block about money, if you grew up with the idea, "you have to work hard to make money" then your brain is tuned into those avenues that require you to work hard.These mental blocks or limiting beliefs work like self fulfilling prophecies. You believe you have to work hard to make money and so those are the only choices you see and you miss out on the opportunities where you could work easy and make money or play and make money.
You may have your conscious goals, but if your deeper mind has another agenda, which do you think will win?
If you have your conscious goals, and you might be really clear with them: I want to find more clients, I want to reach my sales goals, I want to make more money, I want to have a successful business or career, but if your unconscious mind has mental blocks or another agenda, guess which side is going to win?
Here's some examples of mental blocks that I've found that are common with business professionals:
I can't hire someone because I can't be a boss – being a boss means being mean and unfair.

I can only make X amount of money, because my parents were poor and so I must be poor so I'll be like them.

I'm not smart enough to make a lot of money

I'm not lucky enough to make a lot of money

You can't do what you love and be successful
I'm afraid of success
I'm afraid of failure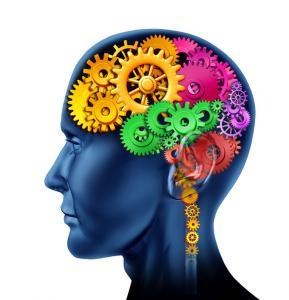 But working with the tools of Neuro-Linguistic Programming (NLP), Hypnosis and Coaching, we can clear the mental blocks and set your mind up for success and help you stay on track with clear priorities. We meet each week to evaluate what's working and fine tune the process as you step into greater levels of motivation, focus, and success.
Over the last 10 years, I've worked with many small business owners in various aspects of their businesses. Sometimes the mental blocks they experience are around underlying fears – fear of success, fear of failure. Sometimes these mental blocks keep them from seeing the potential of what they could achieve.
"I struggled with focus, procrastination, negative programming and developing a clear vision for my business. Holly as my Business Coach enabled me to achieve clarity and purpose in life and business. Working together, we shifted several past negative experiences  to positive associations which allowed me to be more focused, positive in attitude, and confident in achieving my personal and business goals. I am now more positive and focused, I have a work/life balance and I am sure of my business vision. I am now a believer in NLP techniques. I highly recommend Holly Stokes for NLP Business Coaching." — Michael Leitch, VSource Systems, LLC Member Manager, Vancouver, WA

"Working with Holly helped me address some underlying patterns. As a result I restructured my business and built a team so my business is more productive,  it can grow and expand and I am less stressed and have more time with my family." – Martin Weiss, Germany www.coach-your-self.tv
You might notice some people who seem to be streaming ahead in their business, while you continue to struggle. The difference is in the mental strategies, habits and old programming in our brain. Or, maybe you're doing okay, but you are ready to launch into your next level of success. The Blueprints to Success Begin in Your Head! If you are ready to expand your business possibilities, if you are ready to be working smarter, if you are ready to take responsibility for creating your own opportunities – and make this year your best ever – you'll want to get started:
"Working with Holly as a Business Coach, I found more confidence, a sense of direction, and developed a more complete and practical business plan. I also found freedom from negative thought processes. The Thought Pattern Management session was a life changing experience. One hour really did change my life." —Shawn Bergman, 4 Elements Wilderness
And if you are an independent agent or business owner, my fees are tax deductible as training. (Talk with your CPA for details).
If you are ready for a new approach, if you are ready to expand your business, get more clients, and build your momentum, Business Coaching is for you. Here are some other benefits of Coaching:
Attract More Clients

Get Clear about your Vision of your Business

Prioritize your Time

Create a Clear Plan of Action

Have a Sounding Board for Your Business Decisions ( I don't tell you what to do – I help you find your own best answers)

Increase your Profits and Revenue

Brainstorm your Options for Growth

Be Accountable with your Goals

Get More Done

More Time with Family and Friends

Greater Life Fulfillment

More Success with Less Stress
Working with Business Coach is great for creating a plan of action! But if you are running up against mental blocks like fear of failure, procrastination, lack of focus and even self sabotage, Business Coaching alone isn't enough!
For most of us, setting a goal is the easy part – it's following through that's hard. What stops us is our mental habits,procrastination, lack of focus and even self-sabotage!
This is where powerful tools of "Brain Training" and NLP come in:
With powerful advances in applied psychology, its easier than ever to set your mind up for success. Using the powerful tools of NLP (Neuro-Linguistic Programming) and Business Coaching, you can get the edge on your own motivation, plus get valuable insight into how to motivate others!
As your Business Coach & NLP Trainer, together we can:
Change Old Habits Quickly

Change Negative Thinking and Set up your Mind for Optimism

Eliminate Old Fears

Increase your Ability to Focus and Prioritize

Cut through Procrastination

Tune your Mind to Make More Money

Tune your Mind into the Opportunities that will Pay Off

Focus your Efforts for Greater Results!

Eliminate Self-Sabotage

Develop Your Marketing Mindset

Make Sales Conversations Easy

Streamline your Sales Process

Stay Motivated and On Track for your Big Goals!
The Blueprints to Success Begin in Your Head!
If you are ready to expand your business possibilities, if you are ready to be working smarter, have more free time while earning more profits, if you are ready to take responsibility for creating your own opportunities – and make this year your best ever – it's time to get started.
Create your Roadmap to Success – Then Train your Brain to Get You There!
Your Mindset is Your Most Important Tool! Dreaming of the possibilities is the easy part. When it comes to turning the big dream into a plan it can be a little overwhelming. And, when it comes to turning the plan into action, it's often our own fears that get in the way. If you find yourself not following through with your goals, not being consistent with your actions, procrastinating, or even experiencing self sabotage – It's time for a mental tune-up! And with NLP Business Coaching, you'll find your answers.
Build your Mental Toolbox! We all know some people for whom success seems easy, and others who seem to struggle. What's the difference? How the brain is wired! Learn powerful tools for training your brain for focus, motivation, and performance. It's time to sharpen your skills, engage your mind to become your best ally, and follow through on the steps to your success!
"Although I had received extensive training and qualified for Executive Council two years in a row in my field, I always felt a lack of confidence when working with people who were in a different financial and social status than me. I worried that I needed to be perfect and feared that I wouldn't have the exact answer for every question that they might ask. After two sessions of NLP Business Coaching, my fears were minimized and the old thought pattern changed. I now have arenewed confidence in my professional abilities and feel comfortable contributing my expertise with people from all walks of life." – Alan Bredy, New York Life Agent
When your Brain is Set Up for Success…you will find new opportunities, you will respond to the right opportunities, and you will take consistent action to be prepared and be in the right place at the right time! The choices and steps that bring you success come easier and easier!
"Through working with Holly as my Business Coach, in as little as 1 month, I made substantial changes in my life. I've lost 15 pounds, my business has been restructured for growth, my sense of contribution in the world has increased, and my life-long nagging feeling of tragedy and loss has been explained and eliminated. I highly and absolutely recommend Holly's NLP Business Coaching. If you need assistance, and let's be honest, we all do from time to time, call Holly. Your life will change and your spirit will soar." –Koleen Roth, Creative Joy Events, Vancouver, WA
With the right tools and support, you can to stay motivated and focused, and find the success you've been dreaming of! With the right mindset, the right tools in your mental toolbox, you'll have the pieces to make your business work for you and take it to the next level!
               Turn your Dreams into Vision, and your Vision into Action
With your Business Strategy Roadmap, you'll have a clear direction for staying focused, motivated and on track. We meet each week to review what's working and what's getting in the way of moving forward. Then, with the powerful brain training tools of NLP Business Coaching, we can help your mind tune into greater success each step along the way. When you train your brain to work for you – it becomes easier and easier to grow your business and live your best!
"Working with Holly as my Business Coach opened up my intuition when working on my business. Before I was blocked – I had an underlying fear of making a mistake in the way I promoted or ran my business.  But now, I feel clear and tapped in, and empowered in making business decisions." R. Paries. Vancouver WA
Together, we can make it happen! With positive mental strategies, plus your vision of success – we can create a plan of action to turn your dreams into reality!
With advanced NLP Business Coaching tools, Training, Accountability and Support, you can take your business to the next level! With the right tools to stay motivated and on track, you can find the success you've been dreaming of!
You'll not only have the plan of what to do and where to focus your time, but you'll also have the mindset that allows you to be comfortable and confident moving your business forward.
When you know what to do, and you're motivated and  inspired to take action – nothing can stop you!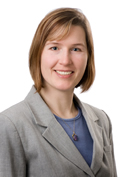 Over the last 10 years, I've worked with countless business owners on making the mental shift and finding the difference that makes the difference in their business operations.
We start by assessing your mental habits and patterns, then we align your unconscious to your potential, revision your plan for success, and assess the moving pieces of your business to maximize your profits. Build a business that you love and that loves you back!
801-810-9406
Train Your Brain for Health, Happiness and Success
Get the Mental Edge in your Business!
Watch this video testimonial from Danielle Ross of Her Ghost as she talks about business coaching process for creative types.
Internationally through Skype!
Business Trainings are also available for your office just email for details.
Two options to get started: 
Call me to schedule an Initial Assessment 801-810-9406

OR Join the Business Support Group  'Brain Power for Your Small Business' 6 Week Class Live or Online