NLP Hypnosis & Coaching Classes in Salt Lake City

Training + Brain Power (NLP Hypnosis) + Experiential Workshops =Amazing Results!
New classes and experiential workshops each month give you the 'BRAIN Skills' and insight to expand your potential with Neuro-Linguistic Programming (NLP), Hypnosis, and Coaching. Unless otherwise noted, classes held at: Life Harmony Wellness Center: 555 E. 4500 S. Suite C-250 Murray, UT. 84107
2017 NLP & Hypnosis Classes in Salt Lake City, UT
August Classes, Trainings & Retreats

Thurs. Aug. 3, Brain Training for Business – Module 8
Wed. Aug. 9 Mind -Body Vitality Walking Group -see details at www.meetup.com/mind-body-weight-loss
Thurs. Aug. 17 Brain Training for Business– Module 9 & 10
Fri. Aug. 18 – 20:  Motivation & Wonder River Adventure – Dinosaur National Monument. Enjoy the beautiful Split Mountain scenery, the fun of the water and the sun. Plus – experience Hypnosis Meditations for bringing Wonder and Aliveness into Everyday. See details here
Mon. Aug. 21: Change Habits & Cravings with Hypnosis, 6-7:30 Experience the relaxing nature of hypnosis, change cravings and help your mind shift its focus. Held at: Dave's Health & Nutrition. 3900 S. 880 E. Salt Lake City, UT   Click here to register
Wed. Aug. 23: Mind- Body Vitality Walking Group
Fri Aug. 25- 27: Hypnothoughts Live Conference – Vegas Baby!
Ongoing Groups & Programs:
A Lighter You in 90 Days!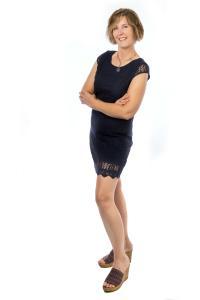 Are you tired of doing weight loss the hard way? Are you tired of dieting, counting calories and starving yourself?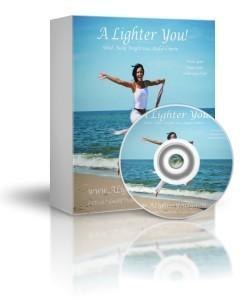 Find the EASIER way to healthy life and healthy body with the A Lighter You program. These are the tools and skills I used to lose 40 pounds -and have kept it off without dieting, without counting calories or starving myself. And I've kept it off easily for 11 years now. You'll learn HOW to change the REAL reasons we gain weight: Old Habits, Cravings, Mental Blocks, Lack of Motivation and Self Sabotage! This program combines online and in person access to:
A Lighter You Train Your Brain to Slim Your Body Book (pdf)
A Lighter You Health Coach's Guide to Nutrition in Action (pdf)
A Lighter You Mind Body Weight Loss Hypnosis Audios
Webinars including Gentle Detox, Intuitive Eating, Motivation and more
Live Support Call Monthly
Mind Body Weight Loss Passes
Private Facebook Group
All this wrapped up in  90 Day program: Join the Community here  Find out WHY Diets haven't worked and what to do instead at www.ALighterYouSystem.com
Brain Training for Business
There's still time to Join us! Thurs. June 22 – Aug. 10. See details about the Brain Training for Business
This dynamic program combines: Marketing KNOW HOW  + BRAIN TRAINING + COMMUNITY & SUPPORT so you can grow your Success!
When I first started my business in 2006, I was totally unprepared, but I was determined – so I jumped in. I struggled and struggled in my first 3 years. I wasted thousands of dollars on advertising that didn't work.  But as I stuck with it and found great support and amazing teachers, I've distilled the Marketing KNOW HOW down for you.
You don't have to struggle like I did, get the KNOW HOW for Marketing & Business, the BRAIN TRAINING for Motivation, Focus & Confidence, and the Support for Your Success!
And yes, I wrote a book about it. (I seem to have a compulsion for creating content).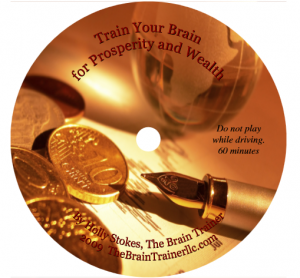 1.Business & Marketing Know How: Through Easy to Follow Modules, you'll learn the need to know information that you can apply in your business right away. Topics include: Marketing Strategies, The Psychology of Marketing, Boosting Productivity, Enhancing Your Vision & Focus, Creating Ease with Money and more. Plus you'll find templates for planning, tracking your success and more.
2. Hypnosis Meditations for Business: You can 'Train Your Brain for Focus, Confidence, Clarity and Motivation. With easy online access you can either follow the month to month program or get Instant Access. You'll learn both skills you can use everyday PLUS enjoy the Hypnosis Meditations over and over for focusing your mind, clearing your vision, problem solving and more.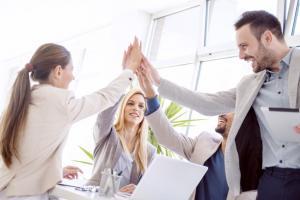 3. Business Motivation & Growth Community Support:As a small business owner, you don't have to go it alone. Learn, share, connect and grow your success with others on the entrepreneurial journey. Having a support system can be essential to finding new perspectives, learning from others, connecting with other business owners and sharing your experience. We meet twice monthly for connection, learning and motivation and marketing insights.
NEW Online Series starts July 15 – Aug. 8. See details about the Brain Training for Business
Holly Stokes, The Brain Trainer
801-810-9406
Questions? Call or email me at holly at thebraintrainerllc.com