Hire Holly Stokes as a Speaker for your event or organization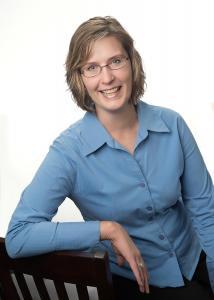 "Ms. Stokes has a dynamic and engaging style as a presenter and offers high value with real-world strategies that you can start using right away. When your needs call for a memorable keynote speaker, Holly Stokes is the one to call." Kate S, Vancouver, WA
"Great speaker – energetic, motivational and fun!" –Ronnie Noize, the Marketing Coach Portland, OR
"Energetic! I loved the content and the stories, I was engaged the whole time which is usually difficult." — Lynette P, Salt Lake City, UT
"There's a difference between being talked at and being interactively engaged and Holly Stokes understand that difference. Get ready for effective positive change because that's what is going to happen when Holly moves you!" –Alex McMillan, Speaker, Author, Vancouver, WA.
Get practical and entertaining 'brain training' skills
Whether you are looking for a 'lunch n learn' presentation, a workshop for your office, a keynote or breakout session for a special event, when you hire Holly Stokes, you get engaging interaction and practical real world 'brain training' skills  you can start using right away.
Get the benefits of 20 years experience in the field of personal development and change.
Discover practical 'brain training' skills your audience can use right away.
Experience Holly Stokes's entertaining and educational style.
Experience an event to be remembered.
Keynotes Lifestyle Topics
Changing Habits & Cravings with Your Brain
Train Your Brain to Stress Less
Simple Work-Life Balance for Busy Professionals
Keynotes Career & Business
Instant Motivation with Your Brain
Stellar Confidence with Your Brain
Get Over Your Fear of Speaking with Your Brain
Get Over Your Fear of Sales with Your Brain
Productivity Hacks for Small Business with Your Brain
Partial List of Speaking Clients
Anytime Fitness, Sandy, UT
Murray Chamber, Murray UT
WordCamp, Salt Lake City, UT
Clark County Bar Association, Vancouver, WA
New Seasons Market, Vancouver, WA
Whole Foods, Vancouver, WA
Whole Foods, Portland, OR
Beyond 50 Radio Show, Portland, OR
NW Aflac Agents, Portland, OR
The Home Office Podcast, Portland
New Renaissance Bookstore, Portland, OR
Greater Vancouver Chamber of Commerce, Vancouver, WA
Rotary Club, Portland, OR
NW Coaches Association, Portland, OR
Women Entrepreneur Organization, Vancouver,  WA
Women In Networking, Vancouver, WA
B2B Leads Group Trainer, Vancouver, WA
Download the Press Kit Here or Call 801-810-9406
Holly Stokes Press Kit Keynotes
Tailor a Topic for Your Group
Find out about special rates to tailor a topic specifically for your group or event with 'brain training' elements and experiential, interactive audience engagements.