Discover & Design You:
Clarify Your Life Purpose, Mission & Vision for Life!
Over time, we can find ourselves trapped in habits, routines and patterns that are no longer working for us.
If you've struggled with feeling :
Life is dull and lackluster.
Restless and discontent with life, as if something is missing.
Dissatisfied with your career, wanting to make a change, but unsure of what else to do.
If you feel dissatisfied, discontent or lackluster, it's a clue that you are missing something very important in your life. 
When we experience the restlessness and dissatisfaction, it's easy to get caught up in looking to the next goal, the next raise, the bigger house, the next love – when none of these things will fill up that place. Or worse yet, we take out our dissatisfaction on our spouse or children or families and the relationships that are closest to us. Our grumpiness from feeling out of sorts spills over into every facet of our lives. And then we go into guilt, self criticism and feeling defeated -which compounds the actual problem. But what if you could have a breakthough?
Are you ready to understand yourself at a deeper level and know what makes you tick? 

When you get clear with you – you recognize what's most important in your life. You see yourself with new eyes, new recognition and new insight. When you get really clear with you – the outside world becomes much, much easier to navigate.
The REAL answers you are really searching for – are within. Are you ready for a Break-through?
With Discover & Design You class, you'll learn the Skills and Secrets to living your Life Purpose & Mission- and Expanding your Vision for Life.
It's convenient! Call in from your Home computer. We'll go through both concept PLUS the Brain Training Skills of Getting Your Mind on Board with Your Bigger Vision. Here's what you'll get out of the Online course:
Learn About Yourself On a Deeper Level
Understand What Makes You Tick
Find Your Inner Reserves of Energy & Aliveness
Find Greater Happiness & Contentment in Every Day
Experience Deep Gratitude & Meaning Every Day
Wake Up Excited for Every Day
Breathe Life Back Into Your Dreams!
Come discover how to clarify your life purpose, mission and vision. You'll gain greater clarity and insight into what's important for you and your life. Find Your Guiding Compass to Redefine, Redesign and Renew Your Life!
Find Your Clarity through Self Discovery, Inquiry & Insight.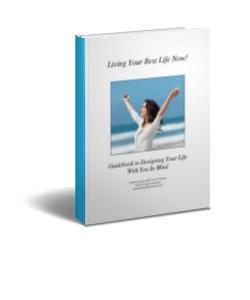 Join us on this amazing journey of self-discovery, purpose, and awakening. You'll understand yourself at a deeper level and know what makes you tick. We'll cover some of the most insightful skills, tools and processes from the field of Applied Psychology and Life Coaching.
You'll build on these insights to create goals with value and purpose – so you can create your better life today! By understanding you, knowing your inner drivers and motivators, you  find an amazing resource of motivation, determination, and inner resolve.
Turn dissatisfaction and restlessness into hope, focus and fulfillment for an enriching life.
You'll learn practical tools and processes for clarity and insight. And you'll create your Guiding Compass, a powerful tool for evaluating important decisions so that you know what choices are good for you, fit your temperate and which choices lead you to a life you love. And you'll find a wealth of resources within you to bring greater happiness and well being into your life everyday.
Plus, you'll experience Hypnosis to tune your unconscious mind to your life purpose, mission and vision and align with your potential.
Hypnosis is well known for working with the unconscious mind. But did you know Hypnosis can also help you access the Super-conscious mind? The super-conscious mind includes the higher levels of Intuition, Higher Self and recognizing the Grander view of life. It's one thing to talk about changing your life, but another thing altogether to experience the higher levels of insight that bring you clarity, hope, direction and purpose into your life.
If you are new to Hypnosis, See Myths of Hypnosis, watch the video about hypnosis here
Hypnosis has the power to tune your mind into the positive focuses that you want:
Align to Your Higher Potential
Align to Your Life Purpose, Mission and Vision
Boost Your Confidence & Self Image
Find Your Inner Resources of Personal Power
Find Inner Reserves of Energy and Hope
As you recognize your inner motivations, learn what makes you tick, and align your life with the core of you –  you bring your  purpose and  passions to life – and step into REALizing your dreams!
We'll cover strategies for boosting your energy and aliveness and taking forward motion in your life.
Yes, you can have the life that you want. And I'm here to help you make it happen! 
Are you ready to live inspired? 
Course Tuition: Regularly $150 
Your Price:

$97
Or Bring a Friend for $50 more
Register for 2:

 Only $147
Payment options available.
Questions? Call 801-810-9406