It's so easy to train Your brain with these hypnosis CDs!
Feed your mind the positive messages that will move you forward. With these "brain training" audios and hypnosis CDs,  you can update your unconscious mind to be working for you instead of against you!
They also come in Hypnosis MP3 formats for your convenience to listen on your computer, your MP3 player or smart phone. Train Your Brain for Health, Wealth, Happiness and Success!
A Lighter You! System for Lasting Weight Loss Success
A Lighter You! Mind Body Weight Loss 6 Hypnosis CD set.
From years of teaching healthy lifestyle classes and working one on one with clients, I found the essential 6 themes you need for lasting weight loss. Titles include: Step Into Your Healthy You, Curb Your Cravings, Enlighten Your Body Image, Motivation for Fitness, Release Your Reasons, and Boost Your Metabolism. READ MORE HERE
                                              $97 CD set with FREE Shipping!
A Lighter You! Train Your Brain to Slim Your Body book
These are the keys to lasting weight loss. Learn the brain skills to change old habits, control cravings, clear the mental blocks, end emotional eating, overcome self sabotage and more! These are the secrets that will make any "diet" work.  READ MORE HERE
$19.95 paperback with FREE Shipping!                           
                                              $14.95 ebook (pdf)
A Lighter You! Health Coach's Guide to Nutrition in Action book
This workbook gives you the need-to-know information about how to go from couch potato diet to Superfoods in small and easy steps. It breaks down complicated nutrition information into bite-size pieces. Based on science and research, you'll find out how to keep your body in the fat burning zone. READ MORE HERE
                                               $17.95 with FREE Shipping!            
                                               $14.95 ebook (pdf)
Get the Complete set and SAVE with bundling and more options on my weight loss site here: See A Lighter You Store Here!
Pain Management & Speed Healing with Hypnosis
Enhancing your Body's Abilities for Self- Healing CD
It's amazing what your mind can do when you tune into your own self healing! This self healing hypnosis CD focuses your mind and awareness on enhancing your own healing energies for speed healing and well-being. Soothing and relaxing, enjoy listening while you sleep, as you help your body's energies focus on healing and repair.    35 min Read more here.
                                             $17.95 with FREE Shipping!                     
                                             $9.95 instantly (mp3)
"I had almost cut off my thumb from a power saw injury. The doctors said there was not much they could do, and they weren't even sure if it would heal, they said they migt have to amputate it. They also said I would never regain feeling in my thumb. I listened to enhancing your body's ability for self-healing, and I not only saved my thumb, but all the feeling and function has returned to my hand."
   — Jim, Vancouver, WA      
Relaxation & Stress Relief Hypnosis CDs
Train Your Brain for Stress Relief CD
This Stress Relief training CD helps your mind create new habits of calm to replace stress through NLP training exercises. And it cues your brain to tap into the feeling of calm even in stressful situations. Enjoy the relaxing nature of the mindfulness segment,  plus visualizations for engaging your higher perspectives and more.  35 minutes. LISTEN TO SAMPLE & READ MORE HERE
Enhancing Your Relationships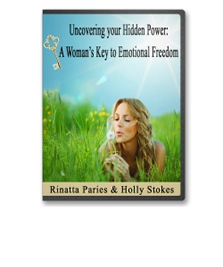 Uncovering Your Hidden Power: A Woman's Key to Emotional Freedom Audio Program
This audio program addresses the underlying anxiety and fears that are associated with relationship troubles, or even the lack of a relationship. By listening to this audio, you'll discover a greater sense of balance and security within yourself allowing you to be more at ease in your relationships and allowing you to enjoy your relationships or dating life even more.  Read More Here
$14.95 MP3 and Ebook
                                                          .
Train Your Brain For Money & Wealth!
Train Your Brain for Wealth & Prosperity Hypnosis CD
Tap into a healthy mindset for money, tune your unconscious mind into wealth and prosperity and embrace abundant living! The first part of this hypnosis CD looks at your money habits and patterns and what to do about them. This is followed by visualizations designed to update your unconscious mind with the positive focus you need for engaging your mind for prosperity and creating your prosperous and abundant future – now! 40 minutes.  Read more here.
                                                $17.95 CD FREE Shipping!              
                                              $12.95 mp3 instantly
Angel Eyes & Inspired Self Image
How we see and feel about ourselves has everything to do with how our lives operate. Through the course of life we all pick up negative ideas about who we are or what is possible for us. Through this relaxing and soothing CD, you'll experience a process that will help you internalize knowing your worth and value allowing you to bring your gifts and talents to the world and feel greater peace and well being in your life.  Read More Here                                                                                                            
                                                $17.95  CD FREE Shipping!                  
Business Training Series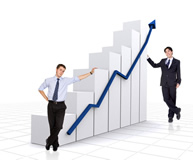 The Business Training Series takes you through key essentials to Setting Up Your Mind for Success. Your motivation and follow through has everything to do with your mental habits and patterns. What is your mind set for?
This course sends you weekly lessons and brain training audios for essential areas of business covering:
Motivation
Productivity
Cash Flow
Marketing
Building Your Team
And More!
You'll stay focused and supported with this 6 month essential program that will give your mind the tools that it needs to stay motivated and focused for success in your business! Choose specific topics or the whole series. Read More About the Series Here
Frequently Asked Questions:
When will I get my products? All digital files will be sent via email immediately so look for an email from e-junkie.com (my digitally delivery service). Follow the directions to unzip your digital files, you will need a self extracting program, I recommend 7 zip, its free and easy to use. Just download from the free site and you can access all the files on your computer.  Download it at: http://www.7-zip.org/  
All Products ship in 5-7 business days. Look for a confirmation email within 24 hours of your purchase. Once your order is confirmed, you can expect arrival of your product within 5 -7 days after that. If you don't get the email, please contact me.
How does it work?
Very simply, hypnosis is about helping your mind – even your automatic mind to switch its focus. If it has been focusing on comfort foods and feel good foods, we just get it to notice, sort for and choose healthy foods and the mind makes the switch. When you feed your mind positive messages – you then create positive results.
You might be thinking, "How will I know if it will work for me?"
These hypnosis CDs and hypnosis MP3s train your mind to make new habits in what you think and feel about food, weight loss, fitness, relationships, wealth and yourself. Through the course of life, our brains have picked up 'programs' or ideas about life and what's possible for us and it runs these as automatic and recurring thought and feeling patterns in our daily life. Very simply, hypnosis or meditation CDs help the mind switch these recurring thoughts and feelings.  And this makes all the difference for lasting change. You'll be thinking better, feeling better as you begin naturally changing your habits and choices to match your new mental landscape for health, wealth and happiness. It's simple, feed your mind positive messages and the body will follow. Watch the video Will Hypnosis Work for Me? here
What if I can't be Hypnotized? There are a lot of misconceptions about hypnosis.
Some people think hypnosis only works if you don't remember it, if you blank out. The hypnosis we see on stage is "entertainment" hypnosis. In stage shows they use confusion to confuse people and those who go into a relaxed frame of mind and look for direction from the hypnotist – they keep on stage – the rest they send back to their seats.
These hypnosis CDs are  therapeutic hypnosis and there is a big difference from stage shows. We don't use confusion, we use relaxation and focus techniques. From 10 years of working with clients, people make change quicker if they are able to integrate the conscious with the unconscious minds together and create alignment in moving forward.
You do not need to be in "trance" to get all the benefit of this program. These hypnosis CDs are designed to work with your deeper mind by using imagery, symbolism, and mental strategies to help you automatically create new choices. If you can make mental pictures in your mind – for instance, think of a bright yellow smily face bouncing along this screen. If you had a mental picture of that bright bouncing yellow smily face – these hypnosis CDs will work for you!  You can also read more about Hypnosis here.
If I fall asleep while listening to the Hypnosis CDs will it still work? Yes, it does! 
I suggest listening at least once to the hypnosis CD consciously, then listening to the hypnosis CDs while you are going to sleep at night. When you sleep, your brain goes through the same brain wave patterns that we look for in deep hypnosis. The rythm and music of these hypnosis CDs are designed to relax and soothe you while you are experiencing these strategies, allowing the new thoughts and strategies to update your unconscious mind, at even the deepest levels.
Are these subliminal messages? No. 
Subliminal means out of range of conscious sound. Everything recorded on these hypnosis CDs you are able to hear and consciously follow. I've found that people make the most change internally when the conscious and unconscious minds are both engaged in making the change.
You'll notice the subtle things first – thinking differently and feeling better as your mind tunes into and integrates the positive messages. Then you'll start to notice naturally changing your habits and choices  as your mind continues to integrate the positive messages internally.
For best results use these programs with the Mental Blocks toolkit. To request your FREE Mental Blocks Beliefs Quiz, just make your order and send me an email!
Still have questions?
Call or Email: holly at thebraintrainerllc.com
801-810-9406