Sat. Nov. 18, 9:30- 4:30
'How did it get to this?' you think to yourself as you step on the scale and you've gained yet another 10 pounds.
And then we cycle into a round of self criticism, self blame and even name calling, 'I'm lazy, undisciplined, unmotivated!"
And then we scramble to find a solution: join a gym, join a program…and it's hard, it takes focus and motivation, and we struggle and it works for a time.
But eventually, we lose motivation and we're right back to square one …And the cycle continues….
If you are ready to end the yoyo dieting cycle, you are ready for a new approach.
You might think you've tried everything before, every diet, every exercise plan….But you haven't tried this!
A Lighter You! Weight Loss System
Let me share with you how I dropped 40 pounds and 6 dress sizes in just a few months and I've kept it off for 10 years –
 Without dieting, counting calories or starving myself – NO KIDDING!
No boxed meals or shakes or food police – Just REAL Food and YOUR BRAIN!
Weight loss doesn't have to be such a struggle. But the popular approaches to weight loss are hard and actually set you up to FAIL.
If you are tired of counting calories, dieting and starving yourself… you are ready for a new approach!
In teaching healthy lifestyle classes over the last 10 years, I found misinformation was rampant, and no one was addressing the most important piece – YOUR BRAIN!
The REAL reasons we gain weight are:  cravings, mental blocks, emotional eating, lack of motivation and self sabotage.  And these are patterns wired into your BRAIN.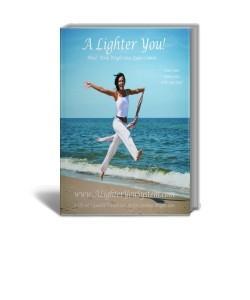 From my years of experienced and advanced trainings in Hypnosis and Neuro Linguistic Programming (how the brain codes information),  I developed a  breakthrough approach and created  A Lighter You! System based on my two books: A Lighter You! Train Your Brain to Slim Your Body and A Lighter You! Health Coach's Guide to Nutrition in Action to help you address this most important piece of the puzzle – your brain!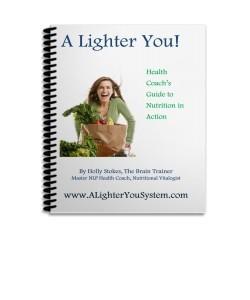 The first book gives you the powerful strategies and BRAIN skills to address the mental blocks and finally find your LASTING weight loss success.
The second gives you indepth nutrition information, taking you from Couch Potato to Superfoods in easy to chew bite size pieces.
Here's what we'll cover in the Full Day Training Event, you'll find out HOW to:
Avoid the 5 Dieting Mistakes
Set Up New Habits Quickly
Keys to De-Stress
Short circuit Cravings
End Emotional Eating
Quickly Clear the Mental Blocks
Stop Self Sabotage
DeMystify the Weight Loss Process
Find your LASTING weight loss success
Weight loss can be EASIER and even a natural process as you REWIRE your brain for motivation, health and success. Imagine what it would be like to:
Have more confidence
Look better in your clothes
Feel better in your body
Feel more calm and relaxed
Improve your health?
Reduce joint pain
Move easier
Reduce the need for medications
Enjoy life more
This One Full Day Training gives you the BRAIN skills.  Experience the Magic of NLP and Hypnosis, and learn powerful skills to change habits, cravings, mental blocks and sabotage. 
Discover the BEST and MOST applicable strategies for weight release, and finally learn what you need to know, plus the BRAIN SKILLS to step into your lighter you!
Here's what's included with your registration:
One Full Day Training with Experiential Tools and Live Hypnosis ($200)
ALY Train Your Brain to Slim Your Body book ($19.95)
ALY Health Coach's Guide to Nutrition in Action book ($17.95)
Private Facebook A Lighter You! Group for 3 months ($60)
Total  Value= $297.90!
Your Price = $127  Plus Bring a Friend for Free!
Or I can take your secure purchase by phone, just call: 801-810-9406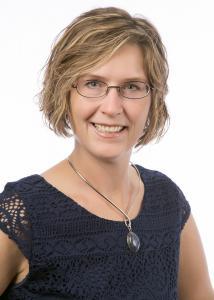 Holly Stokes The Brain Trainer, Master NLP Health Coach, Cert. Thought Pattern Management Practitioner, Hypnotherapist, has worked in the field of applied psychology for more than 20 years and has taught weight loss and healthy lifestyle classes for more than 11 years. She found that most people knew what was healthy, but what REALLY gets in the way are old habits, mental blocks, cravings, lack of motivation and self sabotage  – which are patterns stuck in the Unconscious Mind and that is why they are so hard to change!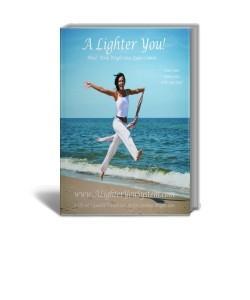 She created A Lighter You System to help people change the old pattern of the dieting cycle which includes two books, A Lighter You! Train Your Brain to Slim Your Body and A Lighter You! Health Coach's Guide to Nutrition in Action, plus created the 6 Hypnosis CD set A Lighter You! Mind Body Weight Loss. She loves teaching classes and empowering clients to take charge of old patterns for greater health, well being, vitality and living fully with brain skills for life. She has been quoted by Shape Magazine, Active Times and Chicago Tribune and has appeared on Portland radio shows and ABC's Good 4 Utah.