Find Your Motivation with Fun– Recharge Your Life River Adventure!
Fri. Aug. 18 – Sun. Aug. 20 Join us for 3 fun filled days of Finding your Motivation & Wonder with Your BRAIN!
Have you seen the Amazingness of your own backyard?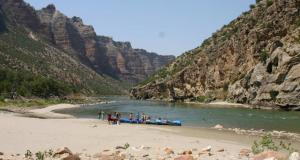 As a Life & Business Coach I'm trained to look for patterns. So when business owners and  professionals come in looking for more motivation, I've learned to ask, "What are you doing for fun?"
Sometimes I get confused looks, but then I watch as the  lights go on when I explain that fun and passion in your personal life supercharges your career and business.
It's so easy to get caught up in the routines of life – work, home for a couple of hours, eat, sleep and back to work the next morning. We can feel like worker bees stuck in the routines of job and the todos of life.
If you feel that life is lack luster….If you have the feeling you want more from life….If you feel bored with the daily routines or that something is missing – this is your call to find the fun and wonder of life.
Whether you are a busy professional, an overworked business owner, or launching a new venture that requires creativity and passion – you'll find your motivational boost as you find your fun.  I've created an event specifically for you.
Join us for 3 days in Dinosaur National Park as we combine Motivation Brain Skills with Experiential Learning, Nature Adventure and Fun!
When you head outdoors for a woodland hike or have a picnic overlooking a vast valley below, have you noticed a difference in your mood and well being? Now research is catching up to what we've felt and known – that nature heals.
Research shows that the great outdoors is more than just having a good time – it's good for your brain.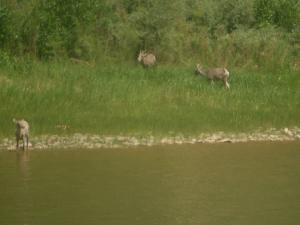 "Spending time in nature has been linked to improved attention spans (short and long term), boosts in serotonin (the feel good neurotransmitter) and shows increased activity in the parts of the brain responsible for empathy, emotional stability, and love (whereas urban environments do the same for fear and anxiety)." According to http://appalachiantrials.com/scientifically-supported-reasons-get-outside/
And according to a Stanford study of the effects of walking and the brain, outdoor walking and 'green exercise' rated highest in benefits of creativity and mood. http://www.apa.org/pubs/journals/releases/xlm-a0036577.pdf
So now  that you are completely justified in spending a couple of days in the glorious outdoors of Utah. Come enjoy the scenic wonder and marvel at the history of the planet – see the traces of the Dinosaurs! And we'll be engaging the brain for bringing magic and wonder of life into everyday!
It's not just a way to write off a summer adventure – you'll get the Brain Skills to light up your mind with motivation, focus and fun personally and professionally.
Schedule

Plan to arrive Friday , between 1:00 and 2:00 camp set up.
6:00 potluck dinner
Enjoy a campfire evening with a guided meditation.
Sat.  River Adventure through Dinosaur National Monument.
Hike to petroglyphs and enjoy the thrill of Class II and Class IIII rapids. (This spikes the feel good neurotransmitters in your brain and wakes up your brain to aliveness). After the river we'll take some time to debrief and help the brain bring the thrill and adventure into your daily life.
Plus we'll address fears, problem solving and creativity boosters.
Saturday evening  join us for the group campsite and potluck campfire.
Check out from the campsite is 11:00 am
Sun.  we'll talk a few moments in the morning to tune the brain into the magic and wonder of life and talk a walk through the National monument with magic and wonder.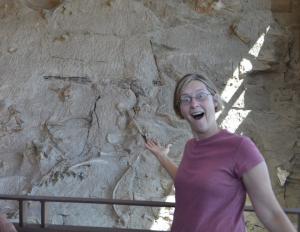 What an AMAZING World we live in. This Dinosaur wall contains over 400 dinosaur skeletons – millions of years old!
WOWZA!
Have you seen the wonders right in your backyard?
Isn't it time for a RECHARGE?
Hold your place now with your reservation and deposit.
Call Holly 801-810-9406
Here's what's included:
Camping 2 Nights, 3 days in Dinosaur National Park
1 Day River Rafting
Main dish for each meal
NLP 'Brain Training'  Skills   $400
Hypnosis to Tune Your Mind into Motivation & Wonder    $150
Mind Mastery Private Facebook Group to connect, share and continue $60
Total Value = $709!
Your Price = $279
Register now and Save:

Only $249





Or $150 Deposit holds your spot
Please note: $150 deposit is non refundable, however you can transfer it towards other classes and services with The Brain Trainer LLC.