The content you're trying to view is for members only. Please register in order to access this content.
Discover your Health, Happiness & Success with The Brain Trainer Membership programs.
Programs include Membership Access to Webinars, Hypnosis Meditations and more. Quick links: (See details below)
A Lighter You in 90 Days: Stop Struggling with diets and counting calories. Find your body balance with A Lighter You.
Self Healing with Hypnosis: 6 week series in understanding your mind, body and spirit system interactions. Learn about how your system interrelates – and how to tap into your body's natural healing abilities to support your wellness and speed recovery.
Discover & Design You Series: Get Clear with You! Discover what makes you tick, drives your motivations and get your foundation for building your best life – both personally and professionally.
Brain Training for Business: In business less than 5 years? Fill in the gaps of your business savvy, learn the psychology of marketing, and tune your brain into Motivation, Focus and Confidence to create a business that you love!
A Lighter You in 90 Days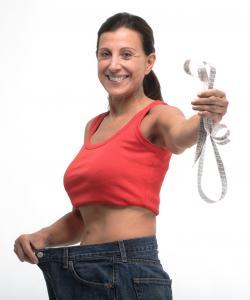 Weight Loss & Healthy Lifestyle Program.  This 12 week program gives you the tools to change habits, mental blocks, cravings, lack of motivation and Self Sabotage – with your BRAIN. Plus Hypnosis to reduce stress and shift the mind's focus from unhealthy habits to more supportive and useful ones.  It's not just about weight loss, its about living ALIVE.  Audio formats only, mp3 and pdf files with web access.
Mind Body Vitality Support group meets twice monthly.  Access included with ALY in 90 Days.
Discover & Design You Webinar Series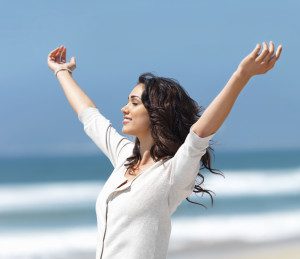 This program covers 4 webinars designed to help you rewire the old thinking about who you are and what's possible for you in life. Understand the layers of your mind, and learn about what makes you tick. Know your motivations and the hidden drivers of your unconscious mind.
Plus: Angel Eyes Hypnosis Meditations. 4 part series drawing on Angel archetype to help your unconscious update the tricky old programming of how we see ourselves. You don't have to believe in Angels for these processes to work. Angels are powerful symbols to our human psyche that can help the unconscious update sticky old programs of the mind.
Angel Eyes & Inspired Self Image 1: Change 'I'm not worthy, I'm not deserving, I'm not good enough, etc. And tap into your personal power. The old programming we get from families, culture, school, etc. Our brains picked up old ideas about who we are and what's possible for us. Some of these work for us, but often times we feel stuck by these old programs that keep us feeling isolated, less than and small. Help your unconscious get better tools to change how you see you – which makes all the difference in how you experience life and the opportunities that you see.
Angel Eyes & Inspired Self Image 2: Let Go of the Past. From our experiences of life, our mind picks up mental blocks that creates interference in our abilities to move forward. Sometimes the mind holds onto old fears about dissappointment or fear of failure. When the mind truly resolves the past – we are free to create our future. Create your positive future and let go of the past.
Angel Eyes 3: Recognizing your Life Purpose, Mission and Vision: You came to this world to learn, experience and share. When your mind creates clarity in acknowledging your higher purpose, you find insight into what is most important to you and recognize your best path forward.
Angel Eyes 4: Your Higher Answers.  Tap into the higher mind to access higher perspectives and greater insights into your life and your current situation. With higher understanding, the current challenges don't seem so stressful and you can find better solutions.
Brain Training for Business Webinar Series – Active Now!
Are you a new business owner or in business less than 5 years? There are so many parts to running a business: accounting, customer service, marketing, client support, networking, finding new clients, keeping in touch with past clients – it can be overwhelming, stressful and isolating. But you don't have to go it alone!
This powerful and dynamic program combines 3 key areas so that you can get clients now and create your success:
Learn Business Skills & Marketing Know How. Through webinar series, handouts, stories and examples, you'll learn real world strategies to managing and running your business. Plus – marketing is the life blood of any business – learn the psychology of marketing, how to make it work for you – so you can get clients, create more ease, and share your gifts with the world.
Hypnosis Meditations for Motivation, Focus and Confidence. All the knowledge in the world will avail you nothing if you don't apply what you know. But the REAL reasons we don't follow through – are wired into the brain – lack of motivation, mental blocks, lack of confidence and self sabotage. Use the Hypnosis Meditations to help your mind shift its focus.
Community Support. It takes a village! Come learn, share, connect and grow with fellow Visionary business professionals. We'll meet to practice your elevators, network, get insights and feedback about your marketing. You are not alone!